About Stretch Marks
Product Reviews
Stretch Mark News
Featured products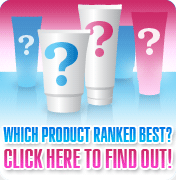 .

.
Cocoa butter is a one-of-a-kind substance that has a variety of purposes. It is widely known for its use in cosmetic and pharmaceutical products. It's also one of the most stable fats known. It's mild chocolate aroma and flavor make it quite appetizing, but it's usually not edible when used in cosmetics. However, in this capacity, it serves as a natural antioxidant that works well to clear and smooth skin.
Historical Uses of Cocoa Butter
Cocoa butter has long been used to moisturize, even skin tone, and diminish scarring. Cocoa butter was first used in Africa centuries ago as a natural skin care product. Since then, it has earned a solid reputation as a skin enhancer and has been widely used in today's most effective cosmetic products.
Cocoa Butter's Effectiveness in Stretch Mark Cream
Cocoa butter is often used as a treatment for such skin conditions as dermatitis, eczema, scars, and other blemishes. It's also an effective home remedy for stretch marks. When incorporated in a stretch mark cream, cocoa butter is useful because it effectively penetrates the top layer of the skin and reaches down into the dermis (second layer). When the dermis is penetrated, the cocoa butter is able to commence repairing damaged areas.
Safety of Cocoa Butter
As an all-natural vegetable fat derived from cocoa beans, cocoa butter is one of the safest substances you can incorporate into your skin care regimen. Cocoa butter is often used by people to expedite a suntan. While cocoa butter can enhance a natural tan, it does not have a sun protection factor (SPF) so it doesn't work well as a sun block.
Cocoa Butter: Final Word
Cocoa butter is one of the most stable substances of its kind. Plus, it contains natural antioxidants which help to nourish and protect the skin. So, while cocoa butter is great for making tasty chocolate treats, it shines when used a skin softener, emollient, belly rub, soothing salve for burns, and for preventing stretch marks.