About Stretch Marks
Product Reviews
Stretch Mark News
Featured products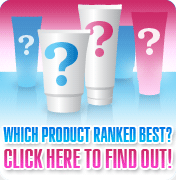 .

.
Grapefruit seed extract is actually somewhat of a misnomer as is neither grapefruit juice nor an essential oil. This substance is actually a manufactured product that's often marketed as all natural. Claims exist that grapefruit seed extract is a potent antimicrobial that has proven activity against fungi and bacteria. Chemical manufacturers create grapefruit seed extract by taking the leftover pulp and changing the compounds in a stringent chemical process. Synthetic ammonium chloride and other chemical catalysts and reagents are used in this process.
Historical Uses of Grapefruit Seed Extract
Many people use grapefruit seed extract for a number of things from gargling to athlete's foot. It's also been used to cure throat infections and sore throats. Over the years, grapefruit seed extract has also been widely utilized to fight yeast infections and combat viruses, parasites, fungi, and bacteria. Some consumers regard grapefruit seed extract as an excellent facial cleanser for fighting acne infections and cleaning oily skin.
Grapefruit Seed Extract's Effectiveness in Stretch Mark Cream
While some stretch mark creams use grapefruit seed extract as an ingredient, there's not much research out there to prove its effectiveness in this capacity. Though it has antibacterial, antiviral, and antifungal properties, this doesn't really provide much of a benefit for stretch mark removal.
Safety of Grapefruit Seed Extract
In recent years, grapefruit seed extract has become quite a controversial chemical substance. Several studies conducted across the globe have uncovered abnormal chemical activity in a number of randomly chosen grapefruit seed extracts. This chemical activity alone raises questions for some concerning the overall safety of this substance.
Grapefruit Seed Extract: Final Word
Because grapefruit seed extract is not a purely natural substance and has is subject to some strange chemical activity, one would do well to research this ingredient before incorporating it into a skin care regimen.