About Stretch Marks
Product Reviews
Stretch Mark News
Featured products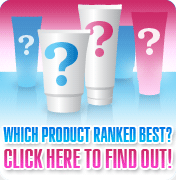 .
Barmon Stretch Mark Cream

.
Barmon stretch mark cream has long been touted as the quintessential ointment for individuals who want to get rid of the scar tissue with the use of natural ingredients.
Barmon Stretch Mark Cream: Directions For Use

Like most topical creams, you apply Barmon's by rubbing a small amount of the cream onto clean, dry skin until thoroughly absorbed.
Barmon Stretch Mark Cream Company Info
According to the official Barmon website, the company was started in 1979 in Providence Rhode Island, by "Barbara," a mother with three children. Now located in Baltimore Maryland, the corporation has apparently withstood the test of time, continuing to gain customers all over the world.
Editors Choice
See which product is our choice for Best Stretch Mark Cream!
Barmon Stretch Mark Cream: Ingredients
Barmon's active ingredients are Cocoa Butter, Triticum Vulgare (Wheat) Germ Oil, Lanolin, which have been known to help moisturize the skin and keep it healthy, however its true effectiveness in removing stretch marks has not been clinically proven.
Barmon's inactive ingredients include: Purified Water, Isopropyl Palmitate, Cetearyl Alcohol, Mineral Oil, Glycerin, Silk Amino Acids, Dimethicone, Triethanolamine, Carbomer, Cetyl Phosphate, Benzyl Alcohol, Propylparaben, Disodium EDTA, and Fragrance.