About Stretch Marks
Product Reviews
Stretch Mark News
Featured products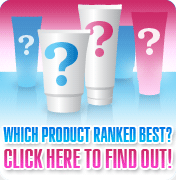 .
Cosmetyn Stretch Mark Cream

.
Skin problems like stretch marks and age spots have proven much more of a battle in the war for beautiful skin. Age spots can be brought on by aging or over exposure to the sun and stretch marks occur from damage to the skin brought on by overstretching. One product on the market that claims to be able to cure both of these embarrassing conditions is Cosmetyn.
What is Cosmetyn?
Cosmetyn has been widely publicized for the removal of stretch marks and age spots. The manufacturers of Cosmetyn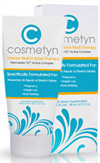 have gone as far as claiming that their product will rid the consumer of these unwanted skin conditions 100% of the time. When tested, however, this claim seems to be quite inflated.
Cosmetyn Ingredients
Another exaggerated claim made by the manufacturers of Cosmetyn is the statement that their product is made up of revolutionary vitamins and extracts that make their product stand out from the rest. In actuality, the ingredient list of Cosmetyn is pretty ordinary.
Licorice extract, hydrocotyl extract, barberry extract, and green bean extract are found in many skin care products designed to moisturize the skin.
Cosmetyn is also supposed to have a "revolutionary" blend of peptides. Yet again the peptide ingredients of Acetyl Hexapeptide-8, Palmitoyl Tetrapeptide-7, and Palmitoyl Oligopeptide are nothing exclusive to Cosmetyn. They are readily available in a number of skin care creams. Some of the ingredients on the list have even shown to be detrimental, such as Rutin, which has shown to increase chances of cell mutation in some studies.
Editors Choice
See which product is our choice for Best Stretch Mark Cream!
Cosmetyn For Age Spots
Cosmetyn claims that along with curing already present age spots, that their product reduces the chance of getting them in the future. The company goes on to say this is something you rarely find in a skin care product.
Considering age spots are caused by age and sun damage it seems like yet another highly questionable claim. The assertion that this is a rarity in other products is also questionable, considering the active ingredients of Cosmetyn were common in many other products.
Buy Cosmetyn
Cosmetyn is not available for purchase in stores. For those wishing to buy a tube of Cosmetyn they are required to shell out a whopping $90.00 online. When compared to similar products, Cosmetyn is extremely overpriced. Some websites have a free trail offer for Cosmetyn, however, these sites have received quite a few complaints with the Better Business Bureau for charging customers a $90 fee for another tube of Cosmetyn before the initial trail period ended.
Does Cosmetyn Work?
For those looking to treat age spots, Cosmetyn has proved of little value. Skin treated with Cosmetyn showed a definite improvement in hydration, but the unsightly brown spots were still highly visible after prolonged use.
Those hoping Cosmetyn to be an effective stretch marks will also be disappointed. Reviews from those who have used Cosmetyn say their skin was well hydrated, but the stretch marks remained. While hydration is very important to healthy looking skin, there are already moisturizers and lotions on the market which can accomplish skin hydration without the cost that Cosmetyn charges. If you're looking to get rid of stretch marks, Cosmetyn is not the cream for you.