About Stretch Marks
Product Reviews
Stretch Mark News
Featured products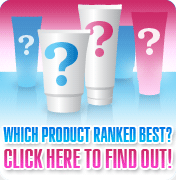 .
Mederma Skin Care for Scars

.
Mederma is a "greaseless, pleasant-smelling, topical gel" that was formulated to aid in the healing of any type of scar, including stretch marks.
How Mederma Works
Unlike most other stretch mark creams, Mederma appears to be an agent made specifically for scar tissue resulting from surgery, a burn, stretch marks, an injury or acne. The active ingredient, Cepalin, "a proprietary botanical extract derived from onions," is supposed to reduce the appearance of scars.
Mederma is recommended by doctors and pharmacists for the treatment of all kinds of scars no matter how old or extensive.
Mederma: Company Info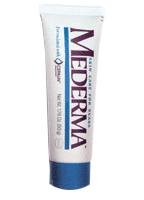 Merz Pharmaceuticals, LLC, the manufacturers of Mederma, have been in business since 1997 and have fifty employees. They are located Greensboro, NC 27410.
Mederma Directions For Use
Mederma should be generously applied and gently rubbed into the scar 3-4 times a day for 8 weeks on new scars, and 3-4 times a day for 3-6 months for older ones.
Editors Choice
See which product is our choice for Best Stretch Mark Cream!
Mederma Ingredients
Active ingredient: Cepalin.
Inactive ingredients: Water (purified), PEG-4, Allium Cepa (Onion) Bulb Extract, Xanthan Gum, Allantoin, Fragrance, Methylparaben, Sorbic Acid