About Stretch Marks
Product Reviews
Stretch Mark News
Featured products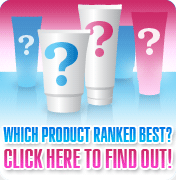 .
Revitol Stretch Mark Prevention Cream

.
Revitol Stretch Mark Prevention Cream is an all-natural product with some fairly time-honored ingredients in it. The ingredients list showcases skin-friendly items that can in improve the look and texture of the skin.
What Revitol Stretch Mark Prevention Cream can do for your stretchmarks may well be a matter of how deep and severe they are, but according to their site, anyone can benefit from Revitol stretch mark cream, no matter how old or deep their scars.
How Revitol Works
Squalene oil, which comes from olive oil, "has very strong regenerative properties when used on skin as it is very similar to human sebum (natural skin oils)".
Revitol also contains DL-Penthenol - pro-vitamin B5, which is said to improve the structure of the lower and upper dermis.
Grapefruit seed extract is a natural antibiotic, which can aid in healing skin damage.
Revitol Directions For Use
Two times a day spread a thick layer of Revitol on the areas affected by stretch marks. Allow for the cream to penetrate before you dress, which should not take more than about five minutes
Editors Choice
See which product is our choice for Best Stretch Mark Cream!
Revitol Ingredients
Active ingredients: 10% Squalene oil, Vitamin E, Vitamin A palmitate, Vitamin D3, DL-Penthenol, Aloe Vera extract, Grapefruit seed extract
Inactive ingredients: Purified Water, Glyceryl Stearate, Vegetable Emulsifier, Glycerin, Caprylic Triglyceride, Dimethicone, Stearic Acid, Triethanolamine, Allantoin, Potassium Sorbate, Sodium Benzoate, Carbomer.